"At Bella Bleu, we believe the bridal look is more than just the dress, so we endeavour to dress you from head to toe for your perfect look, to feel your most glamourous self on your perfect day."
The team at Bella Bleu Vintage Bridal know what they're talking about. The gown may be the centre piece of the soon-to-be-wed's look on her wedding day but it's the finishing touches that bring one from a gown owner to a bride.
And Bella Bleu is the place to find your perfect accessories and shows, especially if you're looking for vintage or vintage-style pieces.
"At Bella Bleu we think that all our brides are unique and so should their accessories. We carry a beautiful range of handmade headpieces, including vintage inspired bird cages, bridal caps, combs, headbands and so many more."
Each of these beautiful creations is skilfully made by hand in their Cork studio and each piece is guaranteed to be unique and one of a kind, often made with vintage laces and beads, "with some modern twists!"
If a veil is more what you're looking for, the expert consultants at Bella Bleu can help you find the perfect one to compliment your gorgeous wedding dress. They have every type at their disposal, from the classic cathedral to the Juliet cap. And for those looking for something a little more outside the box, they have a wonderful selection of fun blusher veils and birdcages to choose from!
With your head suitably adorned, even if your dress is sweeping the ballroom floor, that's no reason not to treat yourself to an incredible pairs of shoes for you wedding! Belle Bleu currently stocks three designer collections of wedding footwear in their bridal boutique.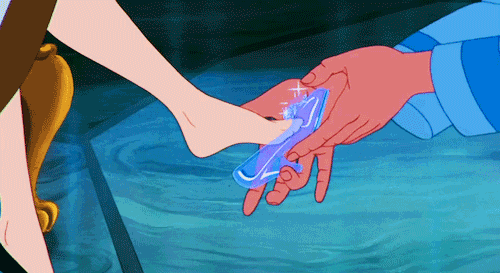 The Rachel Simpson Collection is designed by bridal shoe designer Rachel Simpson and each pair is beautifully handmade in Spain by skilled craftspeople. Her designs emphasise quality, which is hardly a bad thing for a pair of shoes you plan on dancing the night away in! Usual materials for her designs include full leather linings and leather, satin and suede uppers.
The Charlotte Mills Collection is the debut bridal shoe collection from up-and-coming footwear designer, Charlotte Mills. Love hearts provide inspiration for this collection, making it perfect for beginning your lifelong journey with the love of your life! Charlotte's shoes are also made in Spain, ensuring high quality results. These shoes provide a fresh look to bridal footwear, using a range of laser cutting, appliqué and embroidery to create unique styling. Each pair of her shoes is finished off with the most adorable gesture! Each shoe is hand finished with a silver sixpence and the leather sole is embossed with the phrase:
"Something old, something new, something borrowed, something blue and a silver sixpence in her shoe."
These truly are a keepsake you'll cherish forever.
The Bella Belle Collection is from designers and best friends Erina and Veronyca. Drawing on Erina's formal training in architecture, Bella Belle shoes are inspired by form and proportion, with attention to details and craft. Building upon that foundation, look for their signature elaborate and intricate embellishments and adornments, which give the structured shoes their romantic and feminine aesthetic.
Bella Bleu Vintage Bridal truly has the extensive expertise, wonderful stock and bride-focused approach to bring the bridal look you've always envisioned to into reality.
Bella Bleu Vintage Bridal
74 South Mall, Cork
085 882 6173
bellableu.ie
bellableubridal@gmail.com